Rigs for Multi Camera Productions
360° virtual reality
panoramic cinema
immersive presentations
industry leading partners for hard- and software
customzation of electronics & mechanics
custom development
application support
Multi-camera productions have a long tradition at Indiecam. Our cameras have been used on many productions involving large camera-arrays and we have gained profound experience and knowledge in this field.
In addition to camera equipment we offer our expertise for assistance in all stages of your multi-camera project. We have assisted panoramic-cinema productions and 360°-VR productions alike.
Indiecam has partnered with industry-leading partners to provide technology solutions that are ready to shoot your production. These partners cover mechanics and optics of the 360°-rigs as well as stitching.
If you have your own technology to cover parts of 360°-VR productions we can partner with you and assist in achieving the highest production value possible.
Please contact us for details. We would love to be part of your project!

The Omnicam
One of the most advanced 360° systems worldwide is without doubt the OMNICAM of Fraunhofer's Heinrich Hertz Institute in Berlin. Each system is based on 10 units of our indieGS2Ks and an HHI proprietary Real-Time-Stitching-Engine, that provides realtime panorama video of previously unseen quality.
The OMNICAM paves the way for interactive immersive applications in a resolution of 10.000×2000 pixel with realtime playback. Other unique aspects of the system are its light weight and small handheld size as well as the mirror-array, that allows shots even in small spaces virtually without any parallax errors.

References
360° FIFA World Cup Finals
| | | |
| --- | --- | --- |
| | | |
| | | |
| | | |
| | | |
| Partner: | | FIFA |
| | | Fraunhofer Heinrich Hertz Institut |
| | | |
360° IMMERSIVE BEETHOVEN
| | | |
| --- | --- | --- |
| | | |
| | | |
| | | |
| | | |
| Partner: | | Fraunhofer Heinrich Hertz Institut |
| | | Berliner Philharmoniker |
| | | Neumann Microphones |
NATIONALPARK 360°
| | | |
| --- | --- | --- |
| | | |
| Production: | | ScienceVision Filmproduktions GmbH |
| Release: | | 2013 |
| | | |
Related Products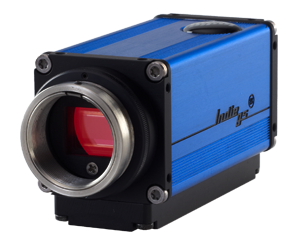 indieGS2K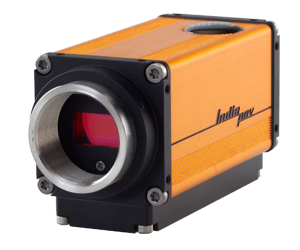 indiePOV