Action, Adventure and The New A-Class
indieGS2K Captures Speed for Anthony Dod-Mantle and Mercedes Benz


When Cinematographer Anthony Dod-Mantle, Oscar-winner of Slum Dog Millionaire fame, needed precision and perfection for his client Mercedes Benz, he chose Indiecam. The majestic hills of Portugal and the chic city of Porto form the backdrop for picturesque shots created by Dod-Mantle with three compact editions of the Indiecam indieGS2K.

Commissioned by the premier UK ad agency, Stink Digital, the Mercedes-Benz YouDrive campaign introduced the new Mercedes A-Class in the UK. It is the first televised interactive advertising campaign in which viewers use social media to choose the course of the story.This cutting-edge approach demanded the cutting-edge artistry that only the indieGS2K can provide.

"This is the closest I can get to rigging complicated shots quickly, light-heartedly, and with technically good 2k-pictures that you can mix and marry off with high end capture devices like the Alexa.", says Anthony Dod Mantle.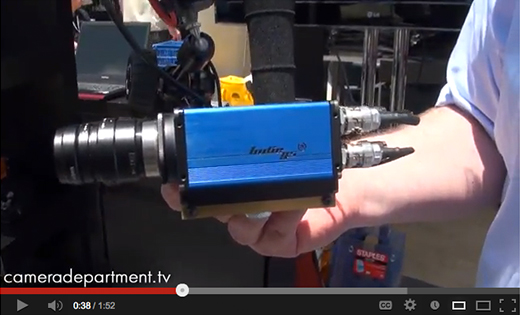 Click here to watch the Making Of Video and see how the indieGS2k was used on set. The indieGS2K delivers unrivalled quality on vehicles at high speeds due to the global shutter CMOS sensor, high frame rates, and CinemaDNG RAW-recording. According to Dod-Mantle, it captured just the right light at just the right moments:

"It´s all about these joyful moments of storytelling and this is what these little cameras can do. Rigging the indieGS2K in small and impossible spaces inside and around the car paid off very well"

The GS2K delivers exhilarating shots and its ease to mount and re-mount saves precious time. Shooting the YouDrive campaign, Dod-Mantle and Indiecam have created something sleek, visionary and technologically unparalleled. Indiecam is excited to be a part of this exceptional partnership and, once again, Indiecam proves that it is designed for the best creative engines in the business.