The indieMORPHO is a palm-sized and unique HDSDI 3G Image Processor and LUT-Box morpho. It adds pristine 3G broadcast video output to our amazingly small cameras. It can be connected via 3HDSDI and auto detects the signals and metadata coming from the camera.
It incorporates an advanced debayering engine, full gamma and paint controls, a sophisticated noise management block, and a detail enhancer.
On location, settings can be modified with a selection wheel and an OLED display. When operated remotely and in large arrays multiple indieMORPHOs can be controlled via RS485 or wireless RF (future upgrade).

indieMORPHO includes an active HDSDI loop-out connector, which enables simultaneous broadcast and RAW recording. It also allows daisy-chaining image processing workflows. It allows for processing of up to 2048×1080 resolutions at up to 60 fps. Incoming signals can be converted and cropped to any desired output format.
The unit is very small, accepts a very wide range of powering options, and consumes only 4W at full processing.
References
360° IMMERSIVE BEETHOVEN
| | | |
| --- | --- | --- |
| | | |
| | | |
| | | |
| | | |
| Partner: | | Fraunhofer Heinrich Hertz Institut |
| | | Berliner Philharmoniker |
| | | Neumann Microphones |
OMNICAM
| | | |
| --- | --- | --- |
| | | |
| Partner: | | Fraunhofer HHI, Berlin |
| | | Christian Weissig |
| | | Peter Kauff |
| | | |
| | | |
| | | |
| | | |
TechSpecs
| | |
| --- | --- |
| VIDEO IN | 3G HDSDI RAW & 422 (auto sensing) |
| VIDEO OUT | 3G HDSDI, up to 2k 60p |
| | HDSDI Loop Out (for RAW recording & daisy chaining) |
| PROCESSING | Superior Debayering |
| | Proprietary Demosaicing Algorithms |
| | Sophisticated Detail Enhancer (adjustable) |
| | Advanced Noise Management (adjustable) |
| | White Balance, paint RGB |
| | RGB Black Balance |
| | Full Gamma Control |
| | Black Gamma |
| | Color Matrix (adjustable) |
| | 2D LUTs |
| | 3D LUT (future upgrade) |
| COMMUNICATION | Display and Selection Wheel |
| | RS485 |
| | USB |
| | Wireless (future upgrade) |
| POWER | Battery powered |
| | DC-IN 6-24V |
| | 4W @ full processing |
| SIZE | 130 x 50 x 50 mm (5.1 x 1.9 x 1.9 inch) |
| WEIGHT | 300g |
Related Products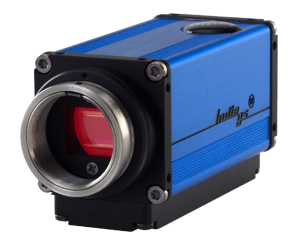 indieGS2K
indiePOV